Coaching of expats and immigrants
Expatriation and immigration from mother- to fatherland has positive and negative consequences. Obvious consequences are the results of encountering an unknown fatherland. Unknown fatherland matters are climate, landscape, mores, social and work environment but also individualism, sexual permissiveness and raising children. Less obvious consequences are missing one's motherland, collectivism, missing family, lack of refueling (going back and forth to motherland), system of social connections and working habits. Expats and immigrants are balancing between father- and motherland, between adventure and unrootedness. If unrootedness maintains the result might be an expatriation or immigration trauma.
Support is given to a Moroccan worker in a steel company by his fellow workers from Brazil and Suriname when his boss bullies him.

Finally he was forced to leave this job.

An immigrant family is sending monthly €1.500,00 to their family in Afghanistan. They cannot afford this amount of money anymore in this crisis period.

But their family in Afghanistan lives of this money.

Boys of three immigrant family are arrested by the police. In this neighborhood three burglaries were committed.

The children just left Luzac College.

An expat intended to stay in the Netherlands three years. She gets a child. On top of her head the question is: 'should I bring her to an International school or a Dutch school'.

She is afraid that the kid will become cheeky.

After telling my Moroccan uncle about my experiences with discrimination and exclusion in the Netherlands, he explained me:

'When I came to the Netherlands, we had a short broom to clean. Although you went to school you still have a long broom'.

A Turkish man has his yearly evaluation with a Consultancy Company. He is not allowed to become partner as a Turkish man.

An expat's mother died in her homeland. He wants to go to the funeral. The company where he works refuses a leave for ten days.

Only traveling is already 6 days.


Expats & Immigrants B.V.

Expats and immigrants usually arrive in western super diverse cities. Super diversity implies that expats and immigrants combined are the majority in these cities, making the indigenous people the minority.
Super diversity has consequences for private life, work and leisure time of immigrants and expats. These super diverse western cities are in a continuous process of change because of mixing of old timers, newcomers and indigenous people. This change might result in either harmony and effectiveness or stress and (racial) conflicts. Expats and Immigrants B.V. aims for a tolerant and just world.
Also see Carl Steinmetz' profile on despreker.nl (Dutch)
Also see Carl Steinmetz' profile on b2speak.com (Dutch)
Carl H.D. Steinmetz en superdivers: een levensverhaal
Polarisatie bedreigt Nederlandse werkelijkheid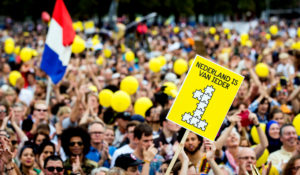 http://www.joop.nl/opinies/polarisatie-bedreigt-de-de-nederlandse-werkelijkheid 
Zichtbare en onzichtbare zorgnood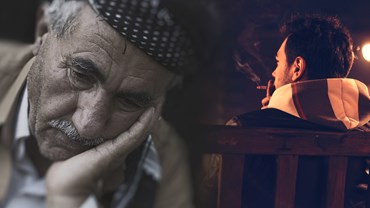 Grootfamilieschool